Sep
29
Sun
September Show Jumping Training Show

@ Inanda Country Base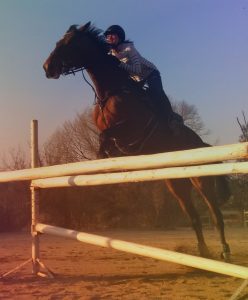 Inanda Country Base will be hosting another Show Jumping Training Show this September!  Our shows are becoming very popular for the relaxed and enjoyable atmosphere – no fuss and no drama, to the best advantage for both horse and rider.
Young horses and riders do very well starting from scratch with an easy clear round with Poles on the ground following  50cm or 60cm class then we gradually move heights up to 1 meter, each with a jump off round.  The 70cm, 80cm and 90cm have been most popular for the more advanced horse and rider.
We share great understanding for young riders and horses and try our best to have as little pressure on the riders as possible and encourage by cheering and supporting the riders from the ground.  Riders have been receiving a whole lot of motivation from friends and family supporting from the side of the arena, helping riders to feel confident no matter what the results may be and ensuring a great time.
Little Chef catering will be here again serving delicious, fresh food – offering everyone a lovely breakfast and lunch at the ICB Clubhouse – don't forget to bring cash toenjoy their amazing food!
We are very excited to see all of you here once again!
To download the entry form click HERE
Oct
27
Sun
ICB One Day Event – Affiliated and Unaffiliated

@ Inanda Country Base
We are looking forward to kicking off the Eventing season with our ICB One Day Event on the 27th of October 2019. This three-phase Eventing show will consist of Dressage, Show Jumping, and Cross Country. The classes will start at 60 cm to 1 meter. The 60 cm and 70 cm will be unaffiliated and the affiliated classes will start at 80 cm to 1 meter.
The courses will be built by our very own Tim Payne – our highly qualified and experienced course builder and Eventing expert. His courses are known to be a positive challenge for both horse and rider offering great opportunity to improve the teamwork between horse and rider.
Entry forms are available online, you can click HERE to enter. Live scoring will be available throughout the day on the ESA website, ensuring that results are easy to find. Catering will be made available by our favorite Food Fellas, right by the Show Jumping arena.
This is a great day to enjoy with family and friends in the beautiful outdoors, here in the heart of Kyalami.