When:
November 30, 2019
all-day
2019-11-30T00:00:00+02:00
2019-12-01T00:00:00+02:00
Where:
Inanda Country Base
Rose Rd & Maple Road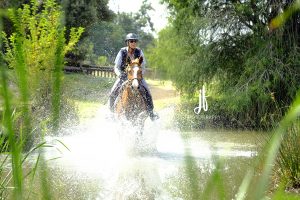 The ICB Christmas One Day Event is an annual favourite for many eventers and riders, this year to be held on the 30th of November 2019.
The Christmas theme sparkles up ICB, and riders join in with great enthusiasm to win the best-dressed prize. The 60 and 70-centimeter classes will be unaffiliated and affiliated classes will begin at 80 centimetres to 1 meter. Courses are technical but flowing and great for beginner and advanced riders.
The courses are built by Tim Payne and are flows gracefully over the beautiful ICB grounds. Tracks have been laid with sand for a smooth, soft going ensuring a great ride for both horse and rider. Every year we have more riders from different disciplines who take on the ICB Christmas One Day Event, most leaving with great achievement and wide smiles.
The day consists of three phases; Dressage, Show Jumping, and Cross Country. Dressage tests are available on Eventing SA as well as the entry forms – click HERE to enter.
The Show Jumping will be ridden in our lovely grass arena where the going is great, with some very recent upgrades to the warm-up arena which will satisfy all riders – we are excited to show you the upgrades to the ICB facilities!
Come join us with friends and family on this lovely day out for all with great entertainment by all our brave riders!